Unchained Elephants, an NFT art project, aims to rescue at least two working elephants in Thailand by using the proceeds from its NFT sales to purchase and liberate these animals from exploitative work environments in the tourism industry. Apart from supporting elephant welfare, Unchained Elephants will also reward its supporters by providing an exclusive travel club that offers special privileges and perks, including discounted rates on excursions, tours, and accommodations in Phuket Thailand.
PRIMARY GOAL OF THE UE NFT PROJECT
Unchained Elephants' primary objective is to promote awareness and generate funds to purchase the freedom of captive elephants employed in gruelling conditions within the tourism sector and relocate them to ethical sanctuaries in Thailand. Additionally, the NFT project seeks to educate travellers globally about the distressing reality of the elephants' welfare. By doing so, the project aims to reduce the demand for elephant trekking and animal shows.
Moreover, at the core of our NFT project, we strive to foster a community of responsible travellers who journey to Thailand. With our innovative travel platform, individuals holding NFTs gain access to exclusive perks and benefits from Thailand's thriving hospitality industry. Lastly, our goal is to create an online booking system for tours and activities in Thailand. This system will provide exclusive benefits to UE NFT holders in the form of discounts and perks..
BEHIND THE NFT PROJECT
Daniel Villota, the founder of Unchained Elephants, expressed his belief that a business should use its platform to advocate for social causes and incentivize people to support those causes by providing them with utilities that offer additional benefits. While acknowledging that experiencing elephants is a must-do activity for visitors to Thailand due to their majestic nature, he also recognized that there are better ways to do so. Hence, he established Unchained Elephants with a mission to raise awareness among travelers, end the demand for elephant trekking and shows, rescue elephants from abusive working conditions. By doing so, Unchained Elephants aims to make a positive impact on the welfare and longevity of Asian elephants.
ABOUT UNCHAINED ELEPHANTS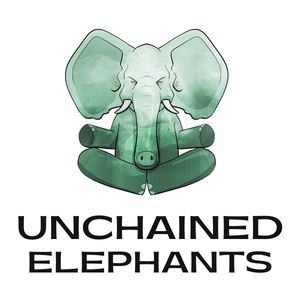 Established in 2021, Unchained Elephants is an NFT project driven by a cause. Its purpose is to raise public awareness and educate people about the impact of elephant tourism, offer alternative activities for tourists visiting Thailand, and assist in the rescue and rehabilitation of elephants trapped in exploitative tourism practices. By using the proceeds from their NFT collections, Unchained Elephants purchases the freedom of captive elephants and supports ethical and safe sanctuaries for their rehabilitation.
For more information visit:
https://www.unchainedelephants.com https://discoveringphuket.com