Guest contributor, www.bluechipholidays.co.uk have put together some of their customer's favourite and unusual places to visit in Cornwall, ideal for those who like to go off the beaten path and try something different.
Cornwall has long been a popular family holiday destination and is famous for its spectacular coastline, rolling scenery and historic structures, but there is plenty more to see and do that relax on the beaches and walk in the majestic landscapes.
The Lost Gardens of Heligan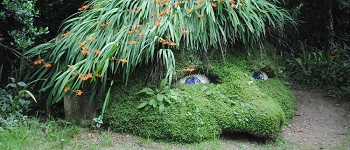 Located near Mevagissey on the south coast of Cornwall, the Lost Gardens of Heligan has over 200 acres of Victorian gardens to explore. The site has been fully restored over the past 25 years after it fell into neglect, and is now regarded by many as one of the finest gardens in the UK.
Visitors to the gardens can explore the amazing grass covered sculptures, discover the Victorian productive gardens and pleasure grounds and walk along the winding paths that were laid nearly two centuries ago. The Jungle garden features an array of sub-tropical exotic plants such as bamboo tunnels, giant rhubarb and banana trees as well as a range native and rare wildlife to find.
The Lost Gardens of Heligan is open all year round to visitors and is always a unique experience for the whole family.
Poldark Tin Mine
Poldark Tin Mine is the only mine in Cornwall to offer underground guided tours and is a great insight to how conditions were for the miners back in the 1700s. Consisting of several levels, the guided tours and accompanying tour guides combine to create the real atmosphere in the mine itself.
Learn about the real workings of a tin mine while walking through the mine with only your head torches to see and visit the museum which is home to many unique artefacts and exhibits following the fascinating stories of Cornish miners at home and overseas.
The mines interesting, engaging and educational introduction to Cornwall's tin mining history is great for people of all ages.
The Museum of Witchcraft and Magic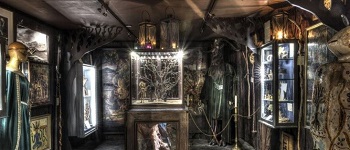 The Museum of Witchcraft and Magic is home to the world's biggest collection of artefacts and trinkets relating to witchcraft and magic and is a great day out for those who want to experience something unusual.
Located near the picturesque harbour of Boscastle, the Museum of Witchcraft and Magic has over 3,000 interesting item to explore including statues, curses, dolls and carvings, making it one of the most popular museums in Cornwall. Guided tours are available by prior arrangement and groups are welcome too.
This independent museum is now one of the most popular attractions in Cornwall, and is dedicated to conserving the diversity of magical practise through its exhibits.
Screech Owl Sanctuary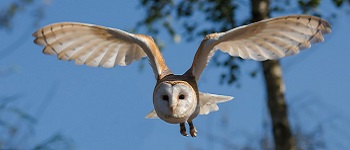 Screech Owl Sanctuary is a must see for anyone who is interested in wildlife and conservation, and is the perfect day out for the whole family. The sanctuary was formed to help care and rehabilitate sick and injured owls and to teach visitors about the conservation needs of owl species in Cornwall and the rest of the UK.
They have a wide range of hand reared tame owls, which visitors can meet and touch as well as learn about their characteristics, habitats and the food they eat from the dedicated staff. There is also the opportunity to see these majestic birds in action, with three flying displays to see each day.
It's not just about owls though! Screech Owl Sanctuary has other animals you can meet too, including goats, ponies, meerkats and racoons.
The Shipwreck & Heritage Centre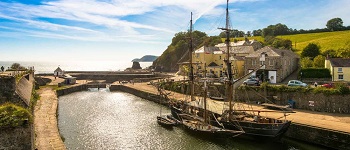 The Shipwreck & Heritage Centre has one of the largest private collections of shipwreck and historical artefacts on display in Europe, and is great for those who want to learn about the Cornish coastline.
This display features artefacts from over 150 shipwrecks, as well as exhibitions that feature the history of Charlestown, village life and the once thriving China Clay industry. ​The exhibition hosts an array of maritime history dating back to 1715 and has one of the largest underwater diving equipment assortments in the country, including various underwater suits used for treasure hunting and other naval purposes.
Blue Chip Holidays are based in Devon and were founded in 2000, they offer a range of unique properties not just across Devon and Cornwall but the rest of England, providing a quality service as well as a range of additional activities to enjoy during your stay.