You still have time if you haven't planned your summer holiday. Or maybe you wish to plan a trip for the beginning of autumn. In any case, choosing a destination can be, at times, overwhelming. Plus, when you travel with kids, you have to factor in their needs and preferences. So, if you are looking for a family-friendly destination, the UK should undoubtedly be at the top of the list. And no, we're not just talking about London, because you can travel there all year round. Instead, you should take advantage of the warm season and visit some other unique places the UK offers. So, here's a guide to the best UK travel destinations for families with kids.
Blackpool, England, is one of the best UK travel destinations for families with kids
If you were worried that you couldn't find the summer beach vibe in the UK, you haven't heard about Blackpool. This popular seaside resort offers everything from sandy beaches to numerous family-friendly activities. So, head to the Blackpool Pleasure Beach amusement park when you want a break from lying in the sun. Your kids will have lots of fun there. Or, if it's a bit rainy, visit Blackpool Tower. This famous entertainment complex houses many attractions you and your kids will enjoy.
Isle of Wight, England
The Isle of Wight is a UNESCO Biosphere Reserve and one of the best UK travel destinations for families with kids. This is another place where you'll find amazing beaches and much more. Firstly, you can enjoy watersports, such as kayaking, paddle boarding, and windsurfing. Then, you can visit the historic Carisbrooke Castle and the Osborne Home, which used to be a royal holiday home. And make sure you don't skip the most popular attraction of all: the Needles Rocks and Lighthouse.
Lake District, England
Lake District is England's largest National Park. So, if your family enjoys the outdoors, this place is perfect for you. Grab your hiking boots and explore this wonderful mountainous region. Besides hiking and bike riding, your family can also go on a steamer cruise or kayak. However, be advised that the incredible natural scenery attracts millions of visitors, so you should book your trip as soon as possible.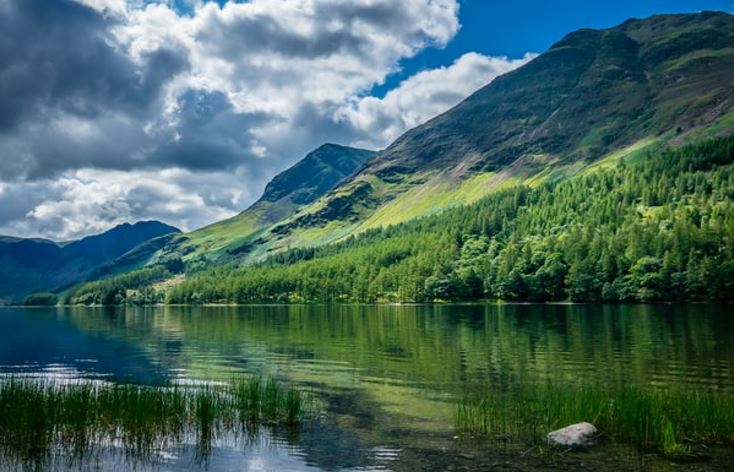 Cheshire, England
Every kid and adult dreams of travelling to space; Cheshire is probably the closest you can get to achieving that. So, if you're interested in learning about the Universe and having some fun while you're at it, visit Jodrell Bank. And once you're done looking at the stars, you can go underground to the Hack Green Secret Nuclear Bunker. Here, you'll find a 50-year-old bunker that used to be secret but is now open to the public. Finally, when you're ready for a treat and some extra fun, explore the Ice Cream Farm theme park.
Snowdonia, Wales
Now, England is not the only place where you can enjoy some family adventure; Wales also offers that. And for the best experience, you should head to Snowdonia, Wales's largest National Park. It's not just about exploring the natural scenery on foot; your family can enjoy many other fun activities. For example, you should check out the underground adventure park Bounce Below. Or, if you love adrenaline, go to Zip World to try the fastest zip wires in the world.
Scottish Highlands, Scotland
If your kids are fans of Harry Potter, then you should check out the Jacobite Steam Train. This train, which took the film characters to Hogwarts, will take you on a tour of the incredible Scottish Highlands. Once you get off the train, you can explore the wildlife parks and adventure parks. Plus, your family can enjoy some grass sledging.
Prepare for your holiday
As you've seen, the UK offers plenty of family-friendly destinations. So, don't waste any time and start planning your trip. And the first decision you have to make is how long you plan to stay. If you can afford to take a more extended leave while your kids are on holiday, that's great. This way, you can explore more than one UK travel destination.
However, if you're worried about leaving your home unattended for a long time, ensure safety while away by renting storage. You can store all your valuables there and be sure they will be kept safe. This will give you peace of mind and enable you to enjoy your trip no matter its duration.
Once you've decided how long you're planning to stay and where you want to go, figure out the logistics. Firstly, you should consider travel options and book accommodation. Secondly, you should do some research on accessible public transport services. This way, you'll know how to get from one destination to another without putting a dent in your budget. Furthermore, you should also research restaurants, since we all know that kids can be picky at times.
After you finish all the planning, the only thing left to do is pack. This also requires a bit of planning since travelling with kids involves a lot of luggage. And of course, it also depends on the length of your trip. So, to do this efficiently, you should first make a list of everything you need. Then, classify all of those items into essentials and non-essentials. Finally, start packing everything and make sure you place the essentials on top. As for the fragile objects, if you are bringing any, wrap them in your clothes to give them some extra protection.
In conclusion
Sometimes it can be tricky to find family-friendly travel destinations. And that's normal since your dream vacation doesn't quite match your kids' wishes. But you can always find a balance if you choose the right destinations. And as you've seen, some of the best UK travel destinations for families with kids offer precisely that. So, don't waste any time and start planning your family trip.